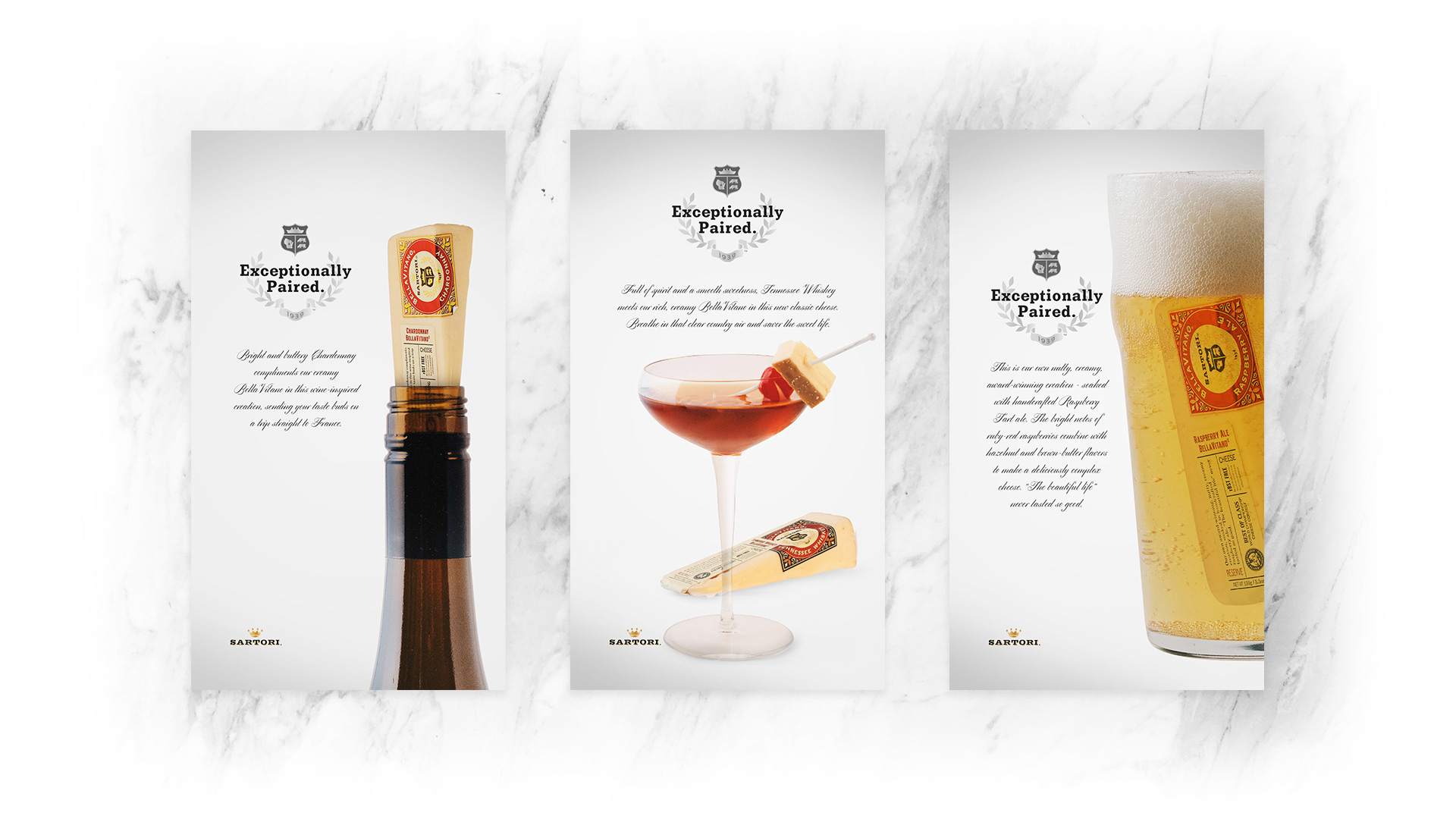 SARTORI CHEESE
photoshoot
[  "Exceptionally Paired"
AD SERIES 
]
VISION

For this ad series, I wanted to create visuals pairing selections of Sartori's cheeses with their paired beverage. I wanted the wedges to be incorporated in each photograph. Minimal images were used to focus on the product and to highlight the typographic elements. I chose a slab-serif font to best display the headline while I chose a script font to create a sophisticated feeling for the description of each cheese variety.
PROCESS

A homemade lightbox was constructed from cardboard and parchment paper as background and diffuser, paired with various household lighting solutions. Photos were taken on a Sony A7ii on a 28-70mm lens. Images were edited and composited in Adobe Photoshop.
Software

Adobe Photoshop

Skills

Photography / Layout