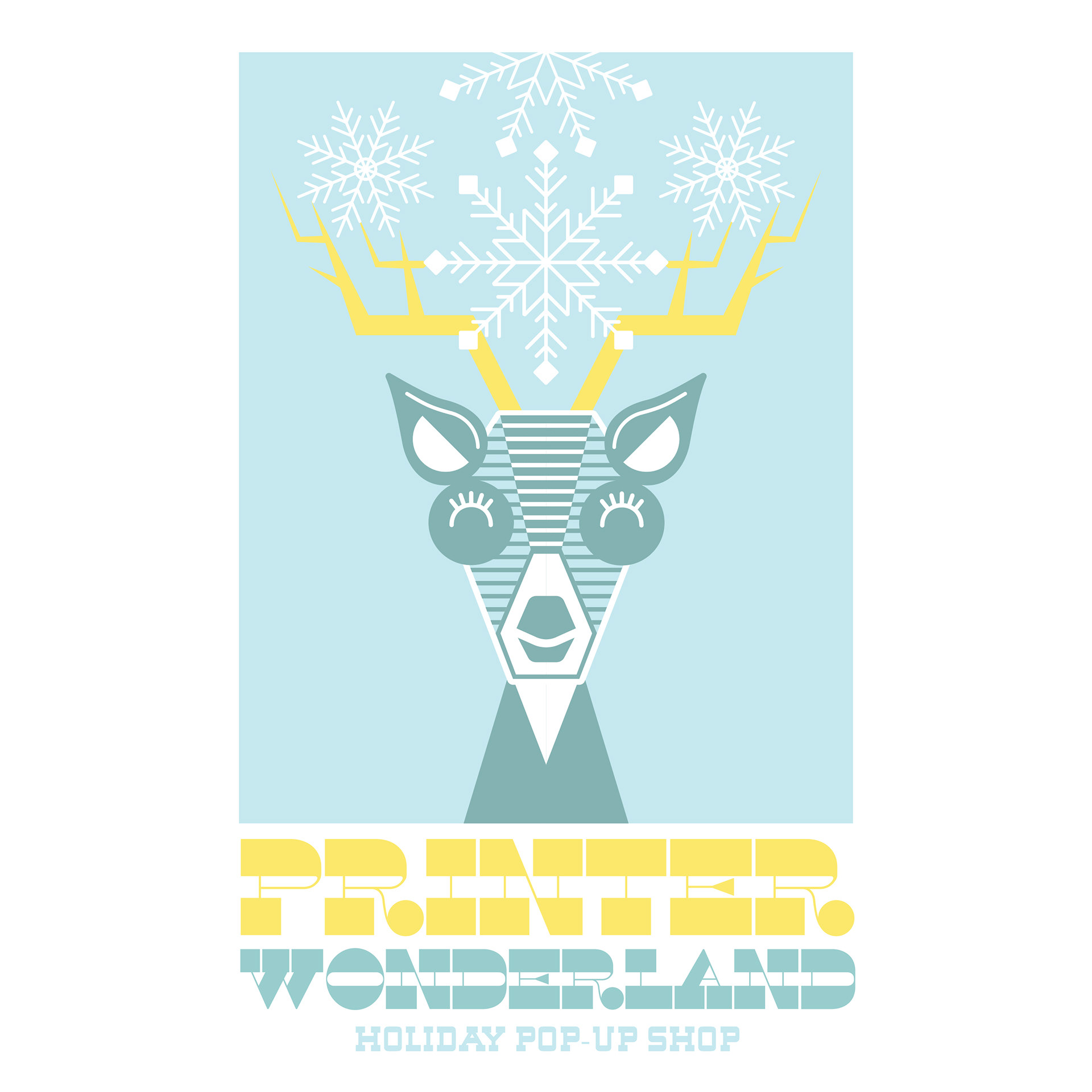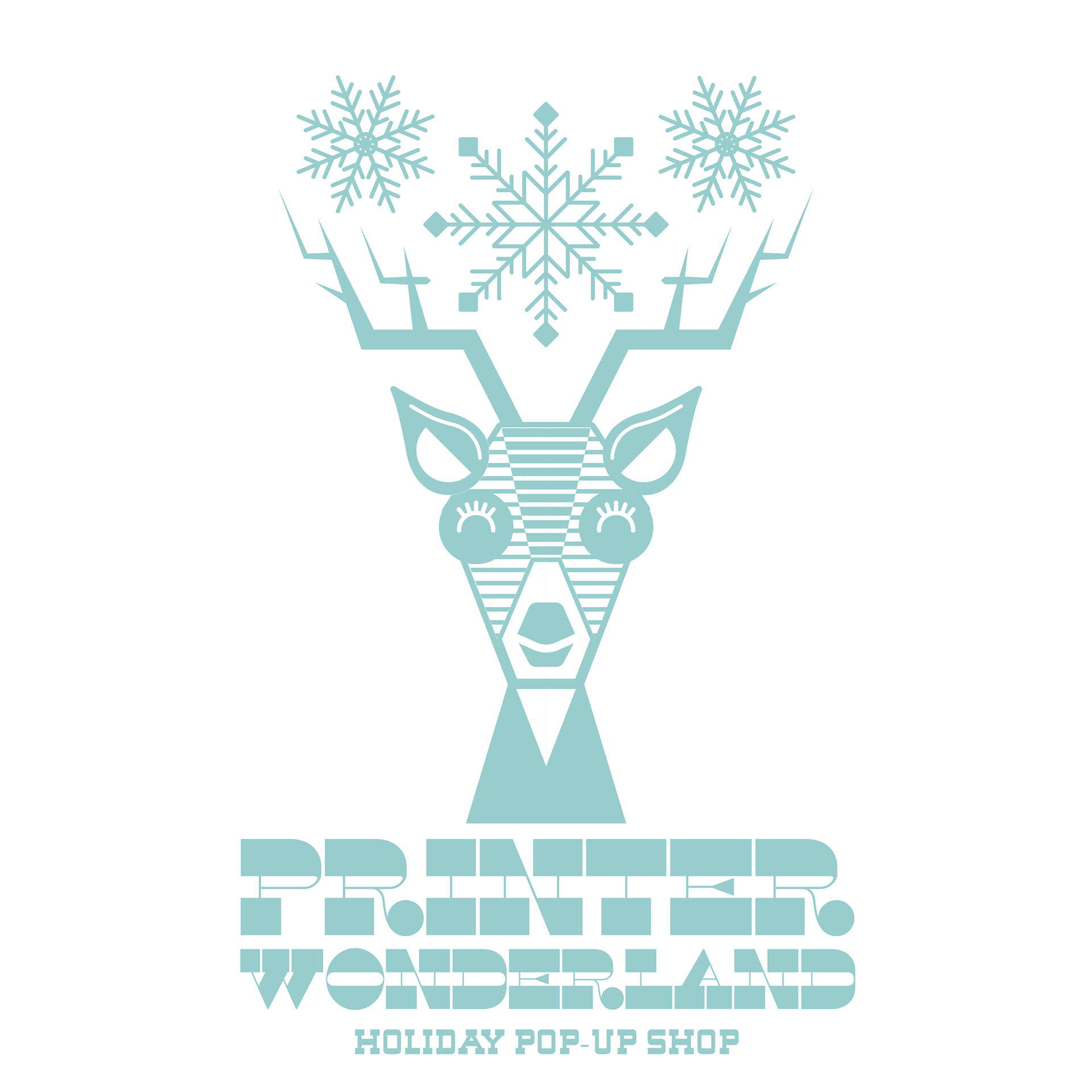 Madison College Holiday Pop-up Shop
Logo-in-a-Day Competition
The theme for Madison College's Winter 2019 holiday pop-up shop was 'Printer Wonderland' - a theme that was meant to be influenced by paper and the winter holiday season.
I wanted to find a color palette that represented the feeling of winter without relying on schemes of specific holidays. Using two shades of blue with a gold as a compliment, I also chose to incorporate white for a number of design elements. In my typography,
I wanted to use modern fonts that had a vintage aesthetic.
The competition took place over the course of eight hours - the night before the competition we were given the theme but not allowed to produce any assets before the event. We were given the guidelines of creating a version that contained three colors, and a secondary version using only one.
I used Procreate to sketch a variety of concepts for my final logo. The final choice was brought in to Adobe Illustrator as a template to create the final graphics. After being judged by a panel of instructors from the graphic design program, my piece was selected as the second place winner.


Software

Procreate / Adobe Illustrator

Skills

Illustration / Logo Design