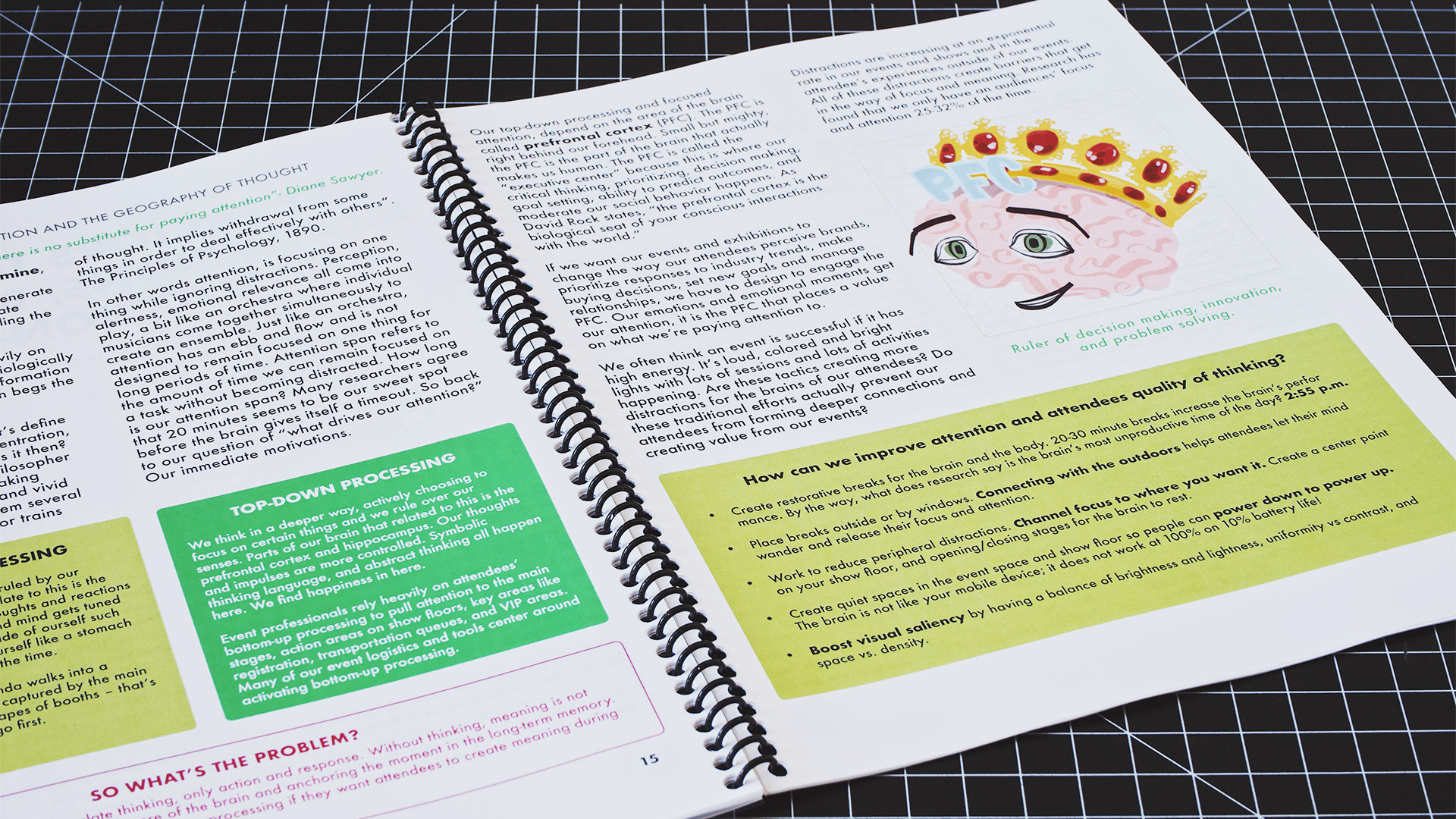 workbook design / illustration
I was tasked with developing a workbook for a neuroscience workshop that needed to educate a diverse, international audience on how to effectively organize exhibitions and events. My illustration work was meant to represent a variety of topics while remaining friendly and inviting.
Workbook design and layout was created in Adobe InDesign. All illustrations were produced in Procreate.


Software

Adobe InDesign / Procreate

Skills

Layout / Illustration / Workbook Design