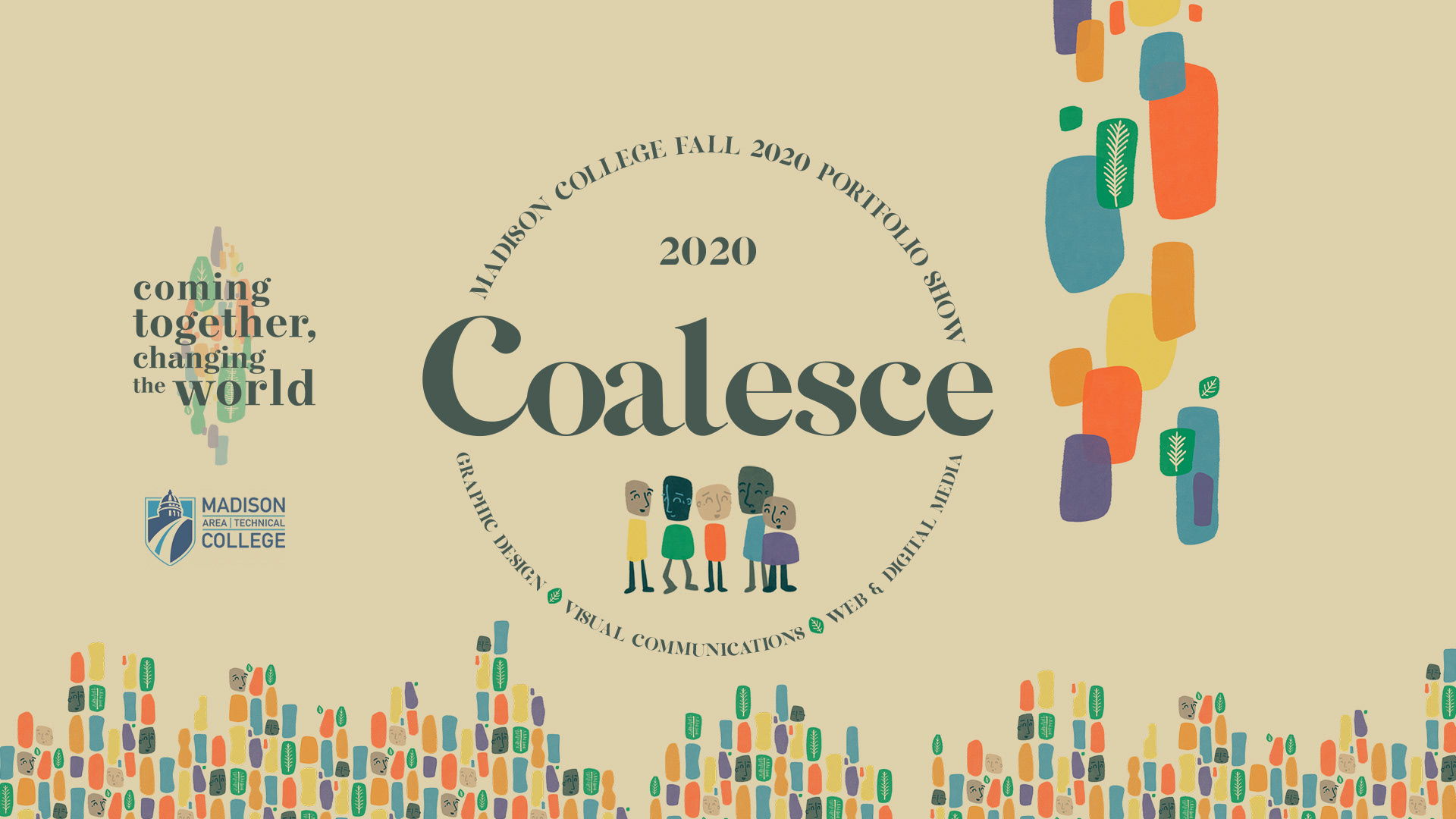 brand identity / illustration / web design
For the 2020 MATC Portfolio Show my team and I wanted to craft an identity that related to the current world climate while remaining approachable and positive.  Coalesce was used to represent an ideal for not only the creative programs to follow in the pursuit of our futures, but for the world as a whole.  We wanted the theme to represent an optimistic outlook on our impact as designers and creatives, to work together in hopes of changing the world for the better.
Taking charge of the visual identity of the theme, I created all of the illustrations in Procreate.  With them, I created patterns and the rest of the visual elements in both Photoshop and Illustrator.  Also being the web coordinator for the project, I was charged with designing a wireframe for the final portfolio website.  Using Adobe Xd, I incorporated my illustration work to unify the site with the rest of the elements of the show.


Software

Procreate / Adobe Photoshop / Illustrator / Xd

Skills

Illustration / Layout / Typography / Web Design